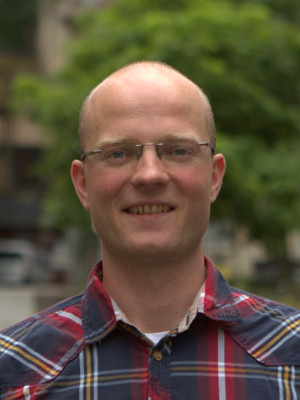 Overview
Welcome! I'm a postdoctoral researcher at the Max Planck Institute for Intelligent Systems. My current research focus is on machine learning, causal inference and time series analysis for multi-agent decision making problems, in terms of theory and applications.
The remainder of this (so far rather small) web page can be navigated by the menu above.
My contact information can be found on my institute web site. You can also find me on Google Scholar.
News
Coordination via predictive assistants from a game-theoretic view:




How can predictive computational assistants - similar to Google's "Popular Times" - help for coordination between humans in congested facilities? We analyze this problem using causal, time series and game theoretic models and also performed real experiments in our Max Planck Campus cafeteria. Check out our preprint which summarizes our work!


[Posted on 2018-03-19.]

PhD completed:




In June, I passed the final exam of my PhD. The final version of my thesis "Causal models for decision making via integrative inference" is available for download.


[Posted on 2017-08-29. Updated on 2017-10-08.]

Causal models for cloud computing:




We are investigating how causal models can help for debugging, control and economical challenges in cloud computing. Check out our preprint!


[Posted on 2016-06-03.]